Politics is a popularity contest and so it's not surprising to find celebrities vying for political positions in their country of birth.
Celebrities across the world use their fame to influence their fans on certain political ideologies or courses.
The situation is no different here in Ghana as you'll find celebrities in Ghana occasionally using their platforms to either criticize or praise a government for its policies or actions.
As the country prepares for yet another election in 2024, some Ghanaian celebrities have already started giving hints of their intentions to contest in the next general elections.
Latest News In The World:
Five Ghanaian celebrities that dropped out of university.
In this article, we take a look at four of the celebrities who have hinted at contesting for at least a Parliamentary seat in the next general elections.
1.    Afia Schwazener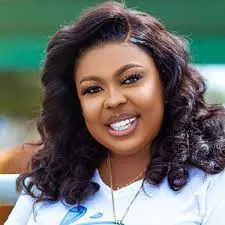 Ghanaian socialite, Valentina Nana Agyeiwaa, also known as, Afia Schwazener, has declared her intentions to contest for the Fomena Seat in the 2024 elections as an Independent Candidate.
The Maverick socialite announced her ambitions for the Fomena Seat following her visit to her father's hometown recently.
Having received a rousing welcome back home, elated Afia Schwazener wrote on her IG page "With the help of God my personal angel(dad) I'm coming back to contest the Fomena seat in 2024…my people deserve better".
Latest News In The World:
Ghana: Good News At Last To All NaBCO Personnel
The Fomema seat is currently occupied by Hon Andrew Amoako Asiamah who is currently the Second Deputy Speaker.
2.    Samini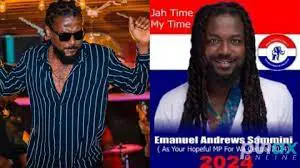 Ghanaian famed artiste, Samini, known in Private life as Emmanuel Andrews, is said to be interested in the Wa Central Seat which is currently held by the NDC's Raship Pelpuo.
Although Samini is yet to publicly declare his intentions for the seat, rumours from the Wa Township indicate that he's seriously laying the grounds to contest the seat in 2024 on the ticket of the New Patriotic Party.
In March last year, campaign posters of the famed musician flooded social media, but he has come to distance himself from those posters.
Samini is currently studying Law at the Ghana Institute of Management and Public Administrations
3.    John Dumelo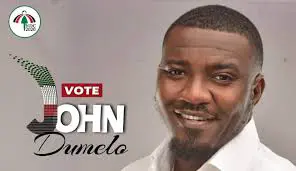 John Dumelo is already in the game and has even tasted his first major political defeat after he contested the Ayawaso West Wuogon Parliamentary Seat on the ticket of the opposition National Democratic Congress in 2020.
Mr Dumelo lost the elections to NPP's Lydia Alhassan by gap of 2073 votes.
The Actor is not giving up on his Parliamentary ambitions just yet as he has said several times that he will try again in 2024.
Latest News In The World:
Funny Face Shoots Emotional Video From Psychiatric Hospital
Aside the Ayawaso West Wuogon seat, Mr Dumelo can also contest for a seat in one of the constituencies in the Oti Region where is originally from.
If his recent visits and activities in the area are anything to go by then one can safely say that Mr Dumelo will contest the yet to be created constituency in Sall areas of the Oti Region. Likpe, Santrokofi, Akpafu and Lolobi make up the Sall region.
4.    Van Vicker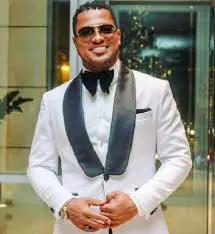 In August last year, Van Vicker declared his intentions of going into politics to become a government official.
Mr Vicker confirmed this in an interview with Jessica Opare Saforo on the Traffic Avenue Show on Citi FM.
Read More News HERE.
Source: xaccessmedia.co