The Ghana Police Service has announced 6000 security officials will be deployed for the inauguration of the President-elect Nana Addo Dankwa Akufo-Addo.
The security personnel will include officers of the Ghana Armed Forces, a statement by the police service said.
The Statement added all VVIPs will be provided with close protection and COVID-19 protocols will be observed.
Read the Statement below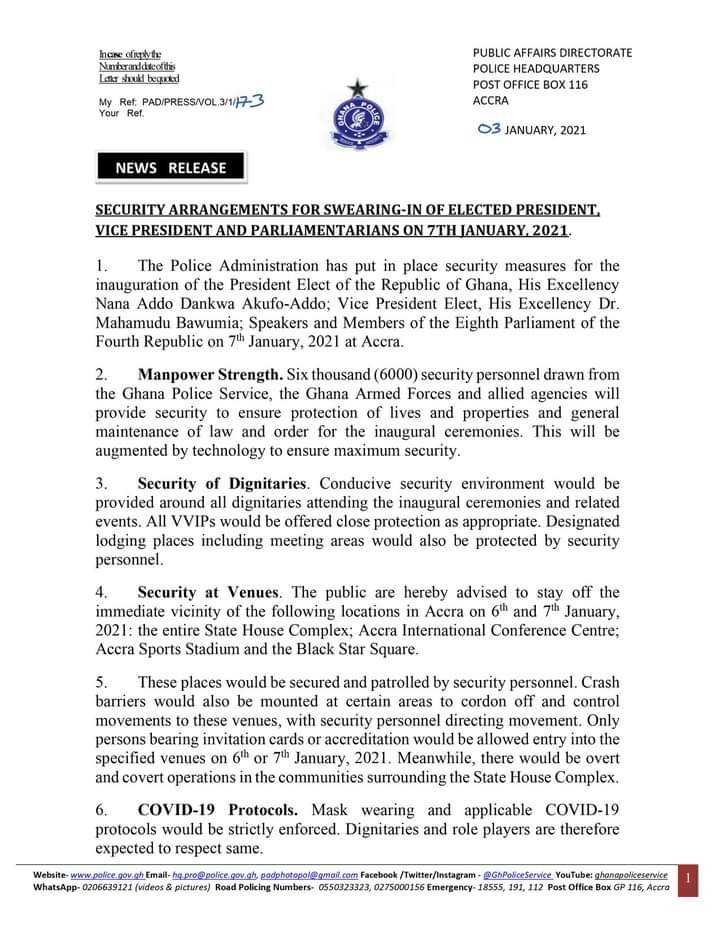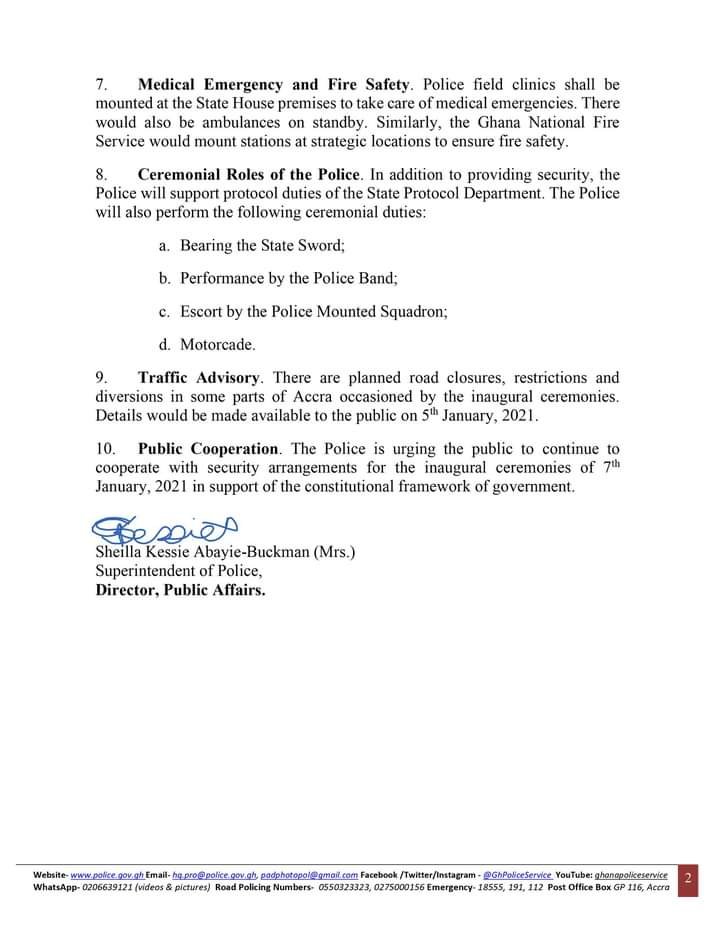 Read More News HERE.
Source: DailyNewsGhana.com