Akufo-Addo launches pension scheme for cocoa farmers
President Nana Akufo-Addo has launched a pension scheme for the country's 1.5 million cocoa farmers.
According to him, "the pension scheme will enable cocoa farmers to make voluntary contributions towards their retirement, whilst Ghana Cocoa Board (COCOBOD) makes a supplementary contribution on behalf of the farmers as well."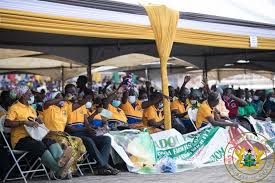 Speaking to Adom News during the launch of Cocoa Cooperative Association at Kwasare, District Cocoa officer for Bia West De-Graft Mintah mostly explained much about the hardship some farmers go through at their old age of farming.
In view of this, Mr. De-Graft urged farmers to take advantage of the new pension scheme now available to cocoa farmers.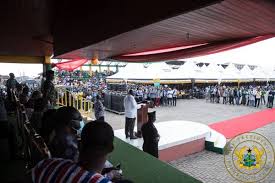 "I would urge all farmers especially Cocoa farmers to enroll and take advantage of the government's cocoa farmers pension scheme launched, as it would be helpful to them during their pension days."
Read More News HERE.
Source: Amanda Cartey