Afia Schwarzenegger and her children seem to be in the news every week and month.
Afia was denied boarding an aircraft yesterday, according to a video, because she was excessively inebriated and so considered a flight risk.
Before that, Nana Tornado, Afia Schwar's former crime partner, made a bizarre charge that one of her twins was gay and the other had pregnant a lady but refused to take responsibility.
Aside from Nana Tornado's outrageous claim, other internet users have information regarding James Ian Heerdegen Geiling and John Irvin Heerdegen Geiling.
He posted: "There's a serious attack on one of the sons of Afia Schwar and I perceive death. All the same, who am I and who'll even take me serious?"
See the screenshot of his post below;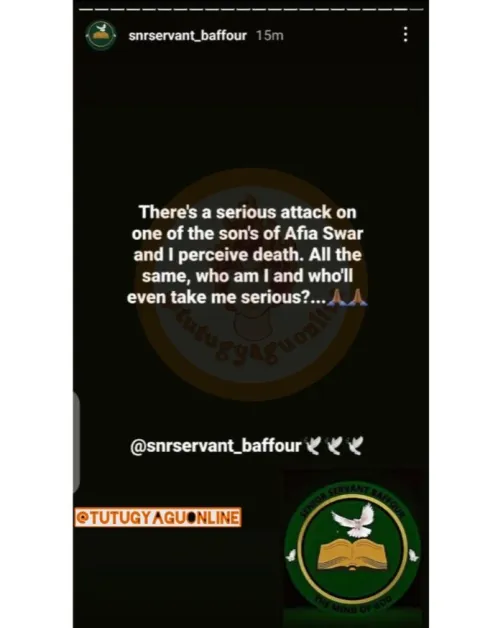 Knowing the kind of person Afia Schwarzenegger is, we believe she would surely respond to the man of God.
Read More News HERE.