E/R: One injured in a near-fatal accident on Akyem Tafo new road (PHOTOS)
Another near-fatal accident occurred Monday, January 4, 2020, on Akyem Tafo's new road stretch of the Koforidua to Bunso Highways in the Eastern Region.
An eyewitness explained "another accident on the scary new road. This happened yesterday at the cemetery junction around 7:40 pm. A moving Honda car hit a parked Toyota car and then went off the road to hit an orange tree. The only person involved was taken to the hospital and he was driving the Honda."
He narrated further "the injured driver resisted any attempt to be taken to hospital only listened to the assemblyman and he was taken to hospital by the hon. Member."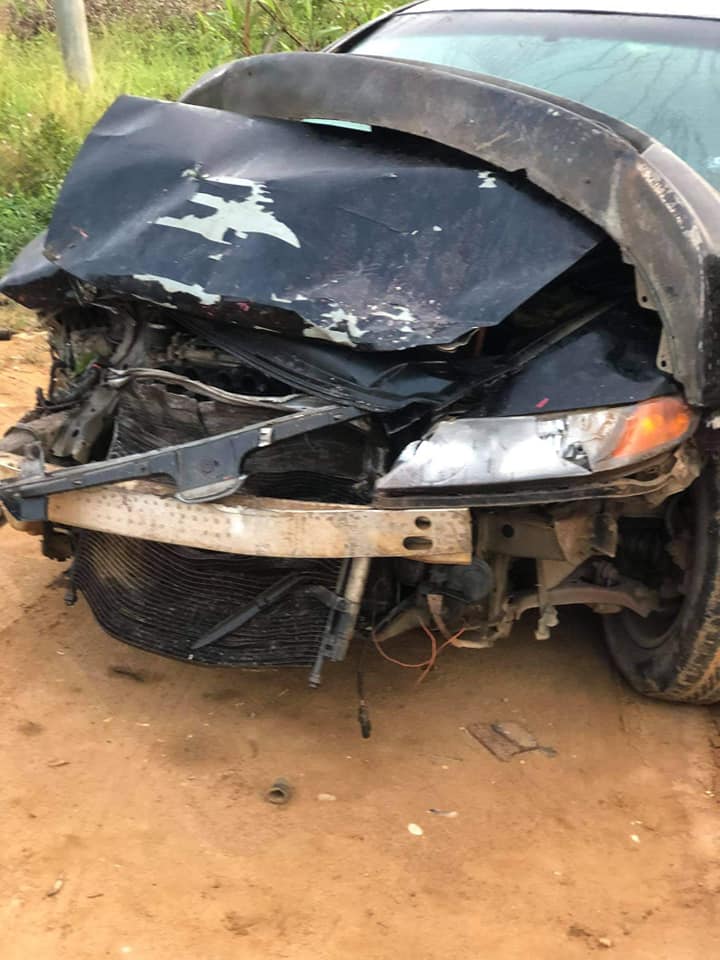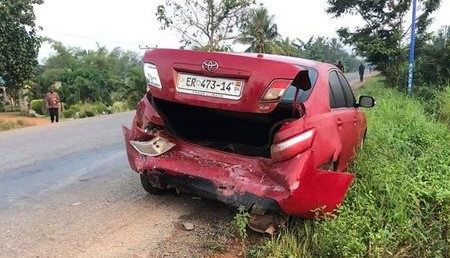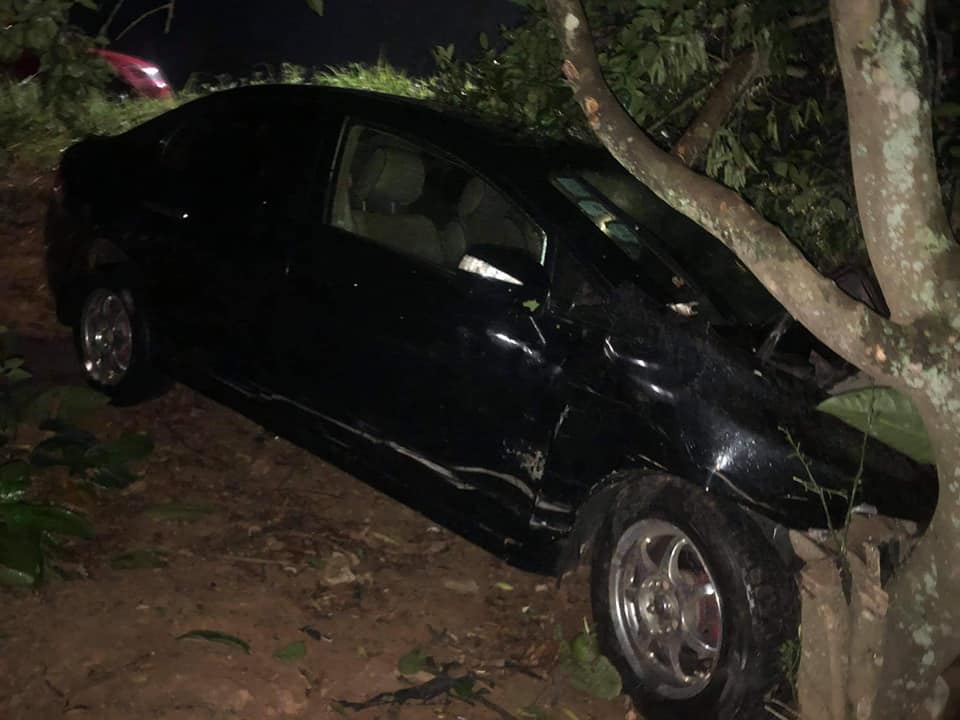 Read More News HERE.
Source: DailyNewsGhana.com