Entertainment News
PHOTO: Emotional reactions after Abena Korkor shares nu.de photo online
A risqué photo uploaded on social media by Nana Abena Korkor in the name of promoting body positivity has elicited strong emotions and worry from a large number of Ghanaians.
The 32-year-old, who suffers from bipolar disorder, used Instagram on Saturday to raise awareness about mental health and the impact it can have on a person's physique.
However, she believes that the best way to get her message across was to strip down to her underwear and show her butt to her Instagram followers.
The post, which was clearly designed to spark debate online, appears to have achieved its goal, as many Ghanaians have expressed a variety of different viewpoints on the image.
Many people are concerned about Abena Korkor's disturbing practice of making sexually provocative messages on social media in order to capture the public's attention.
Ghanaians believe Abena Korkor needs quick aid to get out of whatever she's going through, based on the reactions in the snap's comment area.
Check the photo and reactions below: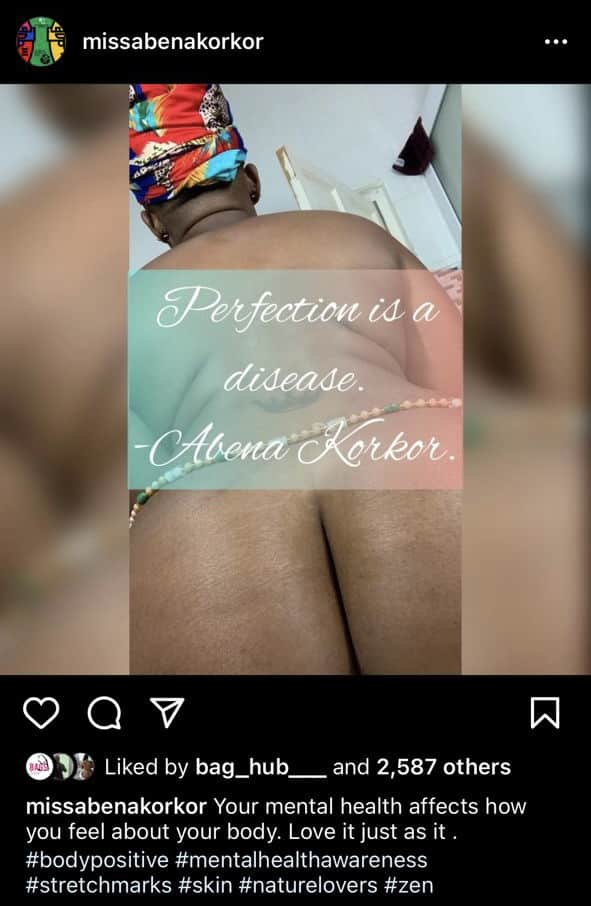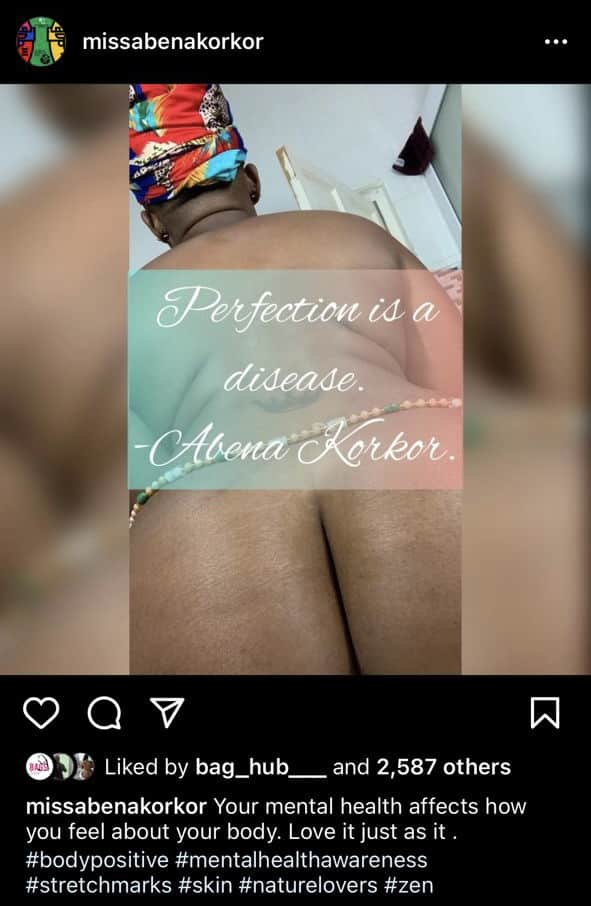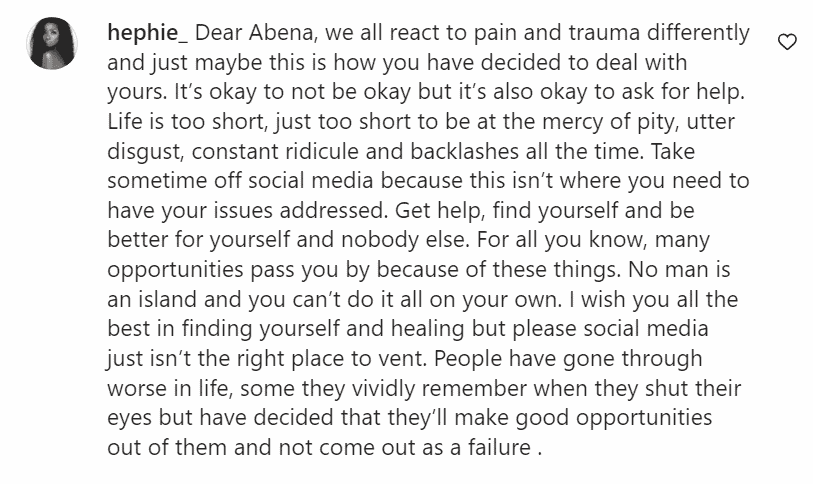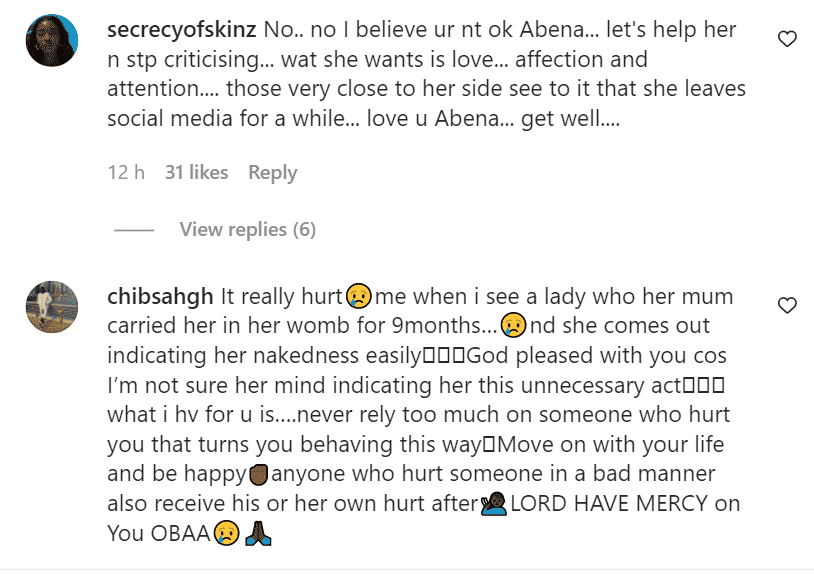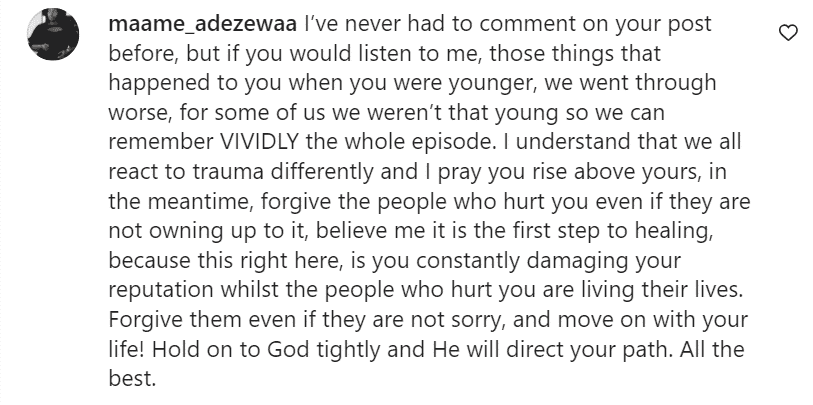 Read More News HERE.
Source: DailyNewsGhana.com/2022