General News
Prempeh College head, 52 others fingered in 'food for cash'; CID begins investigations
The Criminal Investigations Department of the Ghana Police Service has invited heads of some secondary schools in the Ashanti region over an alleged 'food for cash' ongoing in their schools. Starr FM report.
The Ministry of Education in a letter intercepted by starrfm.com.gh addressed to the Ashanti regional director of the GES noted that "management has received a letter from the Criminal Investigations Department (CID) of the Ghana Police Service, which indicates that they are investigating some issues related to the supply of food items to some of the Senior High Schools in your Region."
The letter dated 28th, April 2021 with the heading 'CORRUPTION IN THE IMPLEMENTATION OF THE FREE SENIOR HIGH SCHOOL FEEDING PROGRAMME' and marked 'restricted' added that "you are hereby directed to request the respective District Directors of Education to release the Headmaster/Mistress or the Assistants, Domestic Bursars, Accountants and Storekeepers of the attached list of schools to the CID for investigations if requested."
"It will be appreciated if your office could co-operate and collaborate fully with the CID in carrying out the investigations."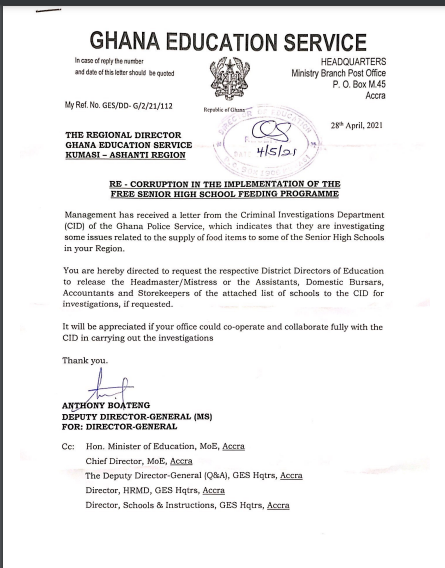 See the list of schools below: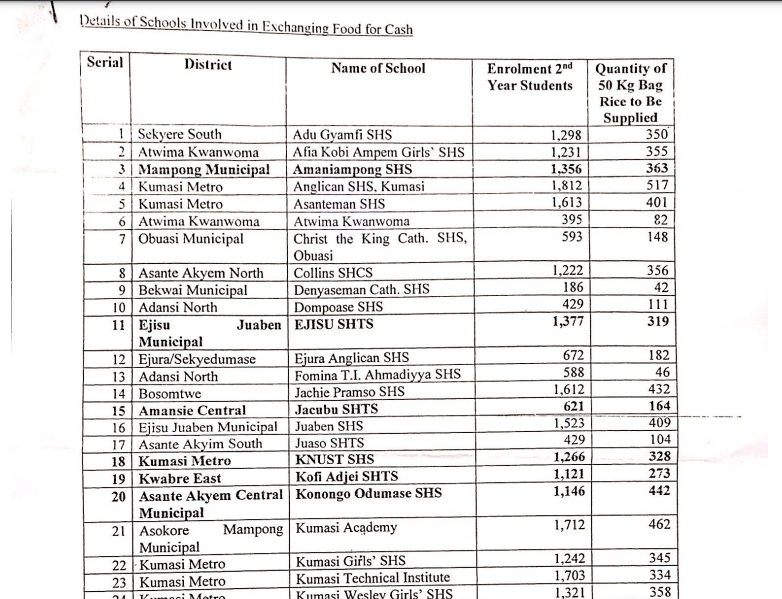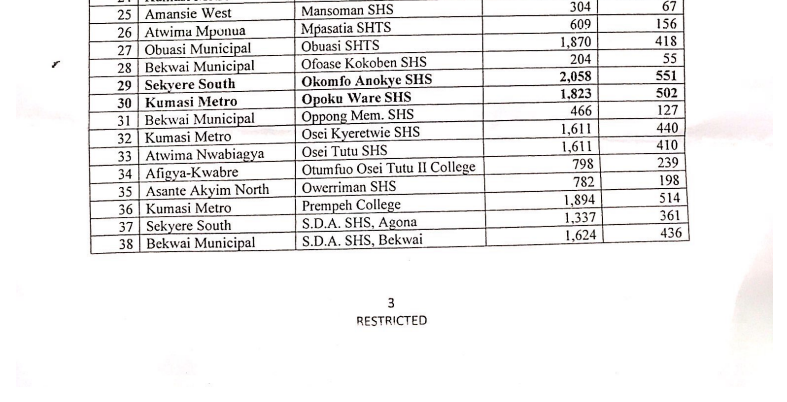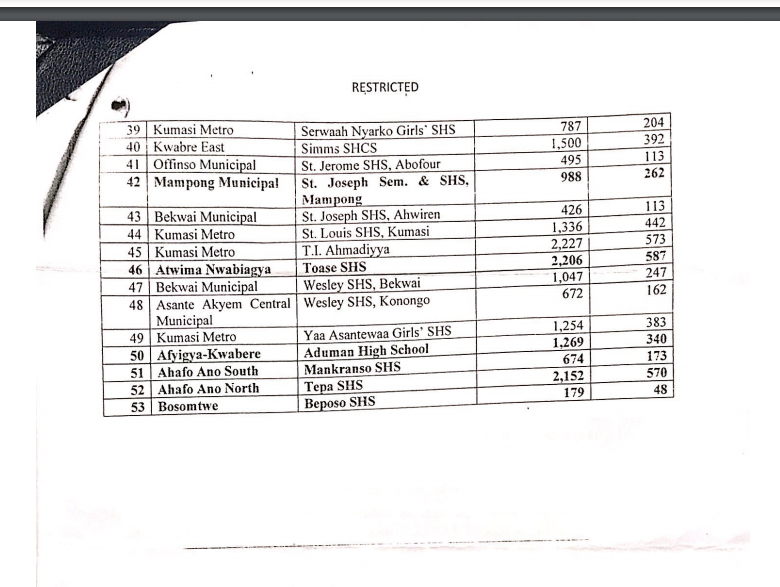 Read More News HERE.