Watch Video: SHS student reportedly stabbed to death at Amanfrom
The rampant cases of murder in Ghana in recent times is really disturbing considering how innocent souls are made to exit from this planet in a painful manner.
Another murder case is reported at Ngleshie Amanfrom in the Greater Accra Region where a vibrant young Senior High School student Eric is reportedly killed by unknown assailants.
The incident is confirmed this evening by Atinka TV on their 6:00 PM news where it was indicated that the boy who was bleeding profusely requested water from a provision shop owner and after drinking it, fell unconscious. They quickly rushed him to the hospital.
Speaking to the media house, the father of the student Ebenezer Dzikunu narrated how his wife had called him on phone at 9:30 pm and informed him of the death of their son who had been stabbed earlier by unknown assailants in their neighborhood.
He posited "Eric woke up in the morning and went straight into his farm to weed but returned around 11:00 am to eat.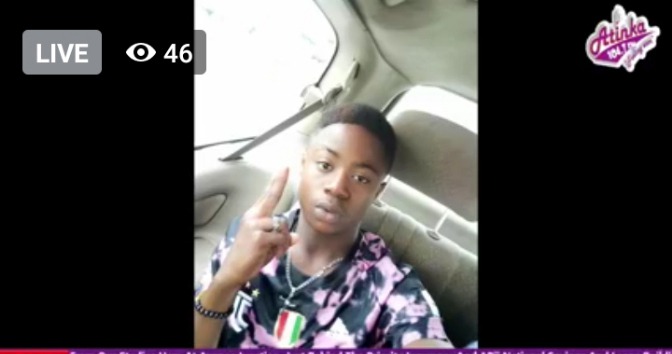 Due to the day's activity, he was tired and decided to sleep afterward. In the evening he ate his supper and decided to go outside for fresh air."
"Around 9:30 pm, we received an emergency call that Eric had been stabbed to death at the Amanfrom park. He ran to the provision's shop owner and requested water to drink, afterward they discovered blood was oozing from his nose. They later rushed him to the hospital where he was pronounced dead."
Watch the video below:
Read More News HERE.