The cry of a woman with the rotten breast
43year old breast cancer patient Agnes Dogbe, who is a resident of Kasoa in the Central region of Ghana has been struggling to have access to proper medical care due to poverty and has led to her breast getting rotten and emitting a bad odor by the day.
In an interview with crimecheckghana, bedridden Agnes made it known that her husband and father of her two children has fled leaving her alone to face her medical challenges. Agnes says when she thought she had siblings who could support her, they have also decided to neglect her to face her crisis in life.
"I have been calling my siblings to come and support me but they have refused. When the ailment started my elder sister took me to the Ridge Hospital in Accra but after that, she has refused to come and help me again. I had to go for a scan of my breast which cost Seven Hundred Ghana Cedis but when I told my sister she said it was a lie and that she cannot afford it." She said.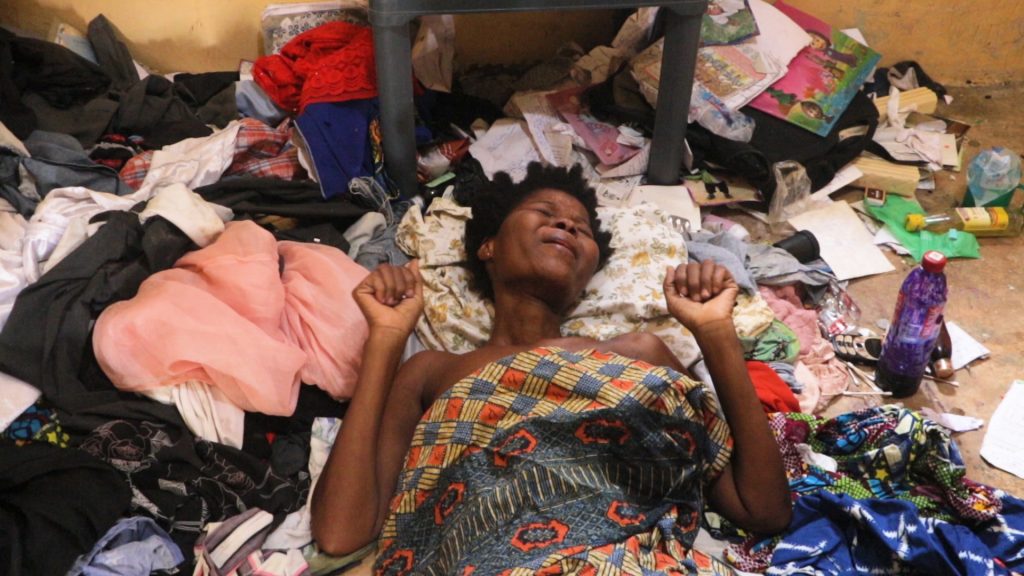 Miss Dogbe who couldn't hold her tears narrated to crimecheckghana how she struggles to even feed herself and her two children as she has nobody supporting her. She said she used to earn Fifteen Ghana Cedis from the sachet water business she used to do but is unable to step out now to even go and sell the water.
The slowly dying woman said worst of it all, her landlord is forcibly ejecting her from his house because the stench emanating from her rotten breast has engulfed the house.
"I don't have anybody to take care of me. My landlord has also taken the keys to my room asking me to leave the house because of how my rotten breast stinks. But if I leave I don't have any place I'm going to find shelter for myself and my children. Please help me". She appealed.
As part of Crime Check Foundation, CCF's Health Check and Charity Series, One Thousand Five Hundred Ghana Cedis was donated to Agnes for her immediate care and upkeep.
CCF is appealing to benevolent individuals and organizations to support Agnes through her medical journey to save her life.
The Foundation's Health Check Series is used to seek support for poor individuals who do not have the wherewithal to access medical care.
Read More News HERE.
-Crimecheckghana